Ages 8 – Adult:
Converse with three women who lived through the American Revolution! Explore the issues and events that led to the Revolution, women's rights and roles in colonial America, women's contributions to the war effors and the importance of active citizenship. You will meet:
Jane Walker, who accompanied the army doing support work (fictitious composite character)
Elizabeth Thompson, a loyalist spy (actual person)
Deborah Samson, who disguised herself as a man, enlisted and fought for 1.5 years before she was discovered (actual person)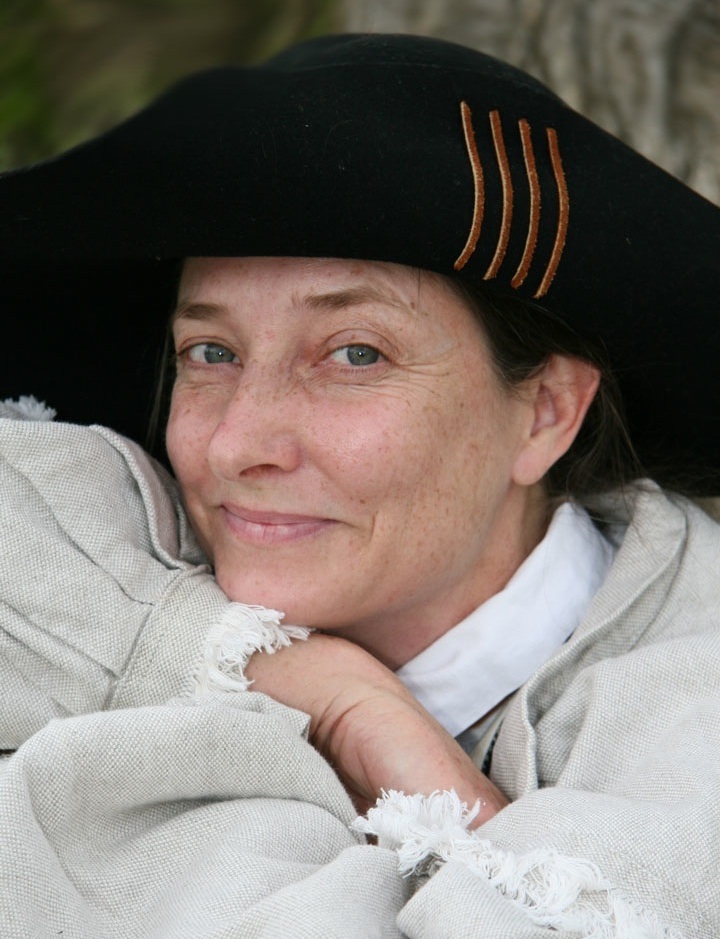 ---
Online Programming Details:
Performances are generally on Zoom, but other platforms can be used. Precautions are in place to prevent "Zoombombing."
Up to 500 participants per performance, so you can share with another school.
Live Q&A with the students, unless you prefer to use "chat"
Participants can use individual devices or teachers can project program onto whiteboards.
IN PERSON Revolutionary Women
Pricing Varies
---
Rare in 2024, due to other commitments.
Maximum audience size 150 per performance.
2.5 hours total
75-minute performance
two 30-minute small-group Q&A sessions
Can be combined with 18th century fashion show.
ONLINE Revolutionary Women Only
$750
---
2 hours total
75-minute live performance
15-minute break
30-minute follow-up discussion with Q&A
ONLINE Revolutionary Women & 18th Century Fashions
$950
---
2.5 hours total
75-minute live performance
15-minute break
30-minute follow-up discussion with Q&A
30-minute fashion show of 18th century styles
---
Listen to a Colonial Williamsburg podcast about the program (please note that although the podcast refers to performances at Colonial Williamsburg, this program is the property of American Lives: History Brought to Life™ and can only be booked through American Lives).
Watch clips from Revolutionary Women.
Read about the program in a California newspaper.
---
"I loved all the cool stuff you taught us yesterday. I listened and stared at you the whole way through. I didn't miss a single word or take a single eye off you either (until you went behind the curtain and the music started, and when it did, I thought about what I just saw instead of talking to friends)."

Charles, 5th grader, Running Springs, CA

---

"I liked the story you told us about James and how he was a double agent. It was so cool! I will never forget that story. NEVER! I also think it was cool that you played 3 different people. You should be on different movies. You are a very good actor."

Rahul, 5th Grader, North Hollywood, CA
---
RESERVE A DATE BY DECEMBER 31 FOR A 15% DISCOUNT!
The performance can be in 2024.