American Lives programs are popular with ages 8 through adult. They are designed to support educational standards for students, and to inspire all audiences to active citizenship.
Most programs will only be available online during the 2022-2023 school year. Darci will be spending time at George Washington's Mount Vernon Estate, doing research to turn her program Revolutionary Women into a middle grade book.

"I wasn't sure it would be as good online, but it was almost better: every student was in the front row!"


Jen Schaefer, Teacher
REVOLUTIONARY WOMEN™ (4th Grade to Adult):
Darci's most popular program, this one-woman, three-character interactive program explores the issues and events that led to the American Revolution. Examine women's rights and roles in colonial America, and their contributions to Revolutionary War effort. The program highlights the importance of active citizenship. Audience members meet and converse with three women who lived through the American Revolution. Learn more!
Illustration by Beth Howard
---
"From your wonderful storytelling I learned something about myself, too. I need to be more open to girls doing boy things. Thanks."
Zack, Los Angeles 5th Grader, 2001
---
HISTORICAL CHARACTERS (4th Grade to Adult):
Meet a person from America's past! Darci portrays women from American history, from the 1720s through the 1920s. Meet pioneers, activists and ordinary women facing extraordinary times. More info HERE!

---
"The children and adults were thoroughly engaged, entertained and inspired…" Liz Ratcliffe, parent
---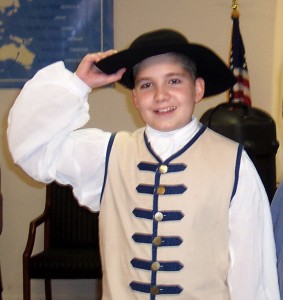 DRESS FOR SUCCESS (4th Grade to Adult): Participants examine 18th century fashion, fabrics and trendsetters. They learn about how fashion reflected social status, and, in the live version, participate in a fashion show of 18th century styles.
---
"You're an awesome presenter and know exactly how to keep the attention of those kids…I was impressed!!"
Paula Bodor, parent
---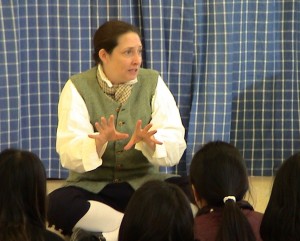 THAT'S MY STORY (Grades K to Adult):
Listen, spellbound. Let your imagination roam. Darci can tailor programs to your needs, whether you need to meet Common Core Standards or just want to relax and laugh. She tells Shakespeare stories, fairy tales, folk tales from many cultures, personal stories about growing up, ghost stories and more.
---
"Darci is engaging, informative and tremendous fun!"
Lisa Scruggs, Tea Consultant and Artisan, owner of Infuse Me! LLC
---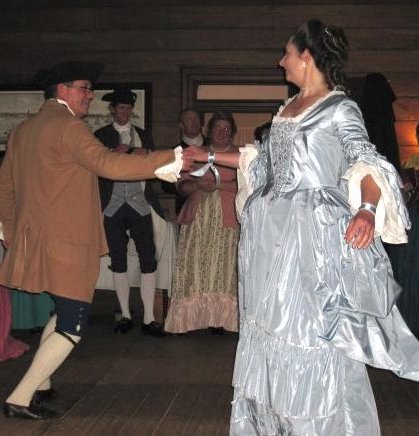 SHALL WE DANCE? (4th Grade to Adult, available for live audiences only):
18th century British subjects were passionate about dancing! Learn about the importance of music, dance and deportment skills in 18th century Virginia, and participate in English country dances.
---