---
Topics
African-American History

African-American history is inseparable from American history, so nearly every character addresses African-American history in some way. Those that specifically emphasize African-American history are:
*Elizabeth Spriggs
*Frances Tasker Carter
*Cornelia McDonald
*Alice Grierson
Civil War

*Civil War Women
Innovators, Pioneers & Reformers

*Dorothea Dix
*Harriott Stanton Blatch
*Amelia Earhart
Indian Removal Act, Manifest Destiny, Westward Movement

*Jane Long
*Alice Grierson
Revolutionary War

*Revolutionary Women
STEAM

*Amelia Earhart
---
---
Characters are not scripted: each can address a variety of topics,
and will be adapted to suit your needs.
Online programs are $500 for 45 – 60 minutes unless noted below.
Prices vary for in-person programs.
If you have any questions, email Darci.
---
---
18th Century Characters
1750s: Elizabeth Spriggs,
Indentured Servant

tells about the differences between indentured servitude and slavery.
---
1770s: Catherine Rathell,
Colonial Merchant

with shops in three cities, who imported goods from all over the world. Learn about the British American economic system and how Revolutionary Era politics affected American businesses.
---
1780s: Revolutionary Women,
Darci's most popular program.
($750 for 3 characters)
---
1780s: Frances Tasker Carter,
whose husband enacted the largest individual emancipation of enslaved people in American history.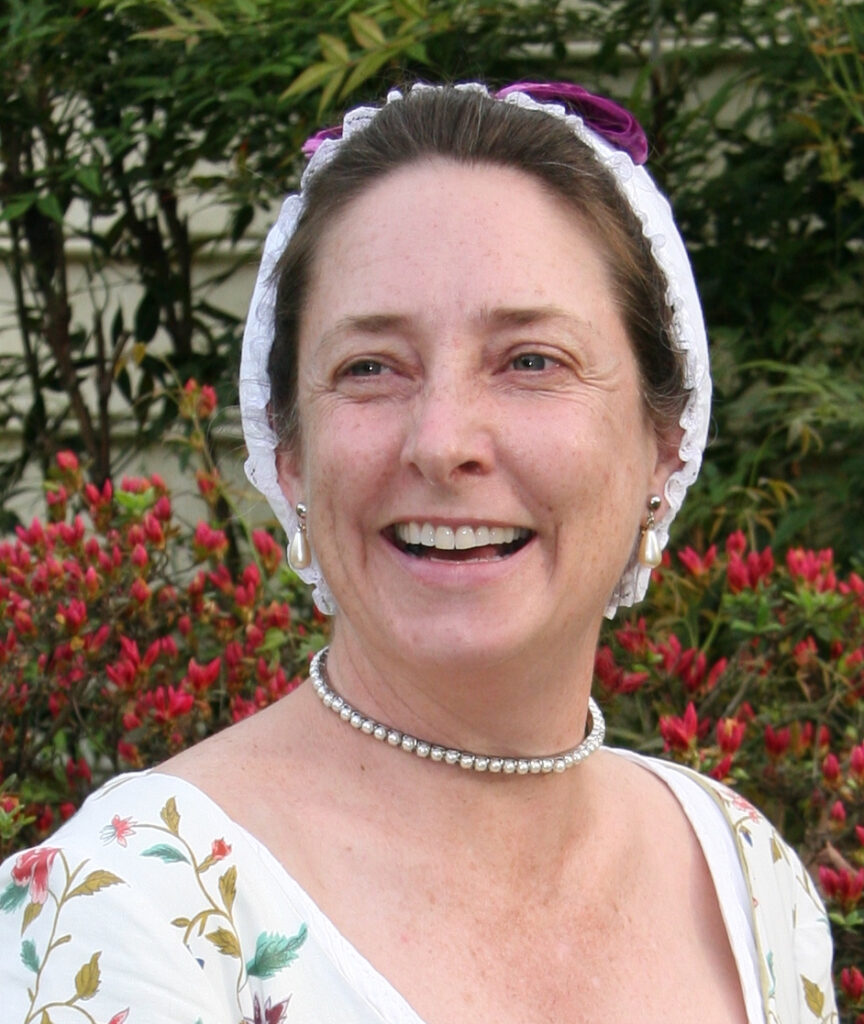 ---
19th Century Characters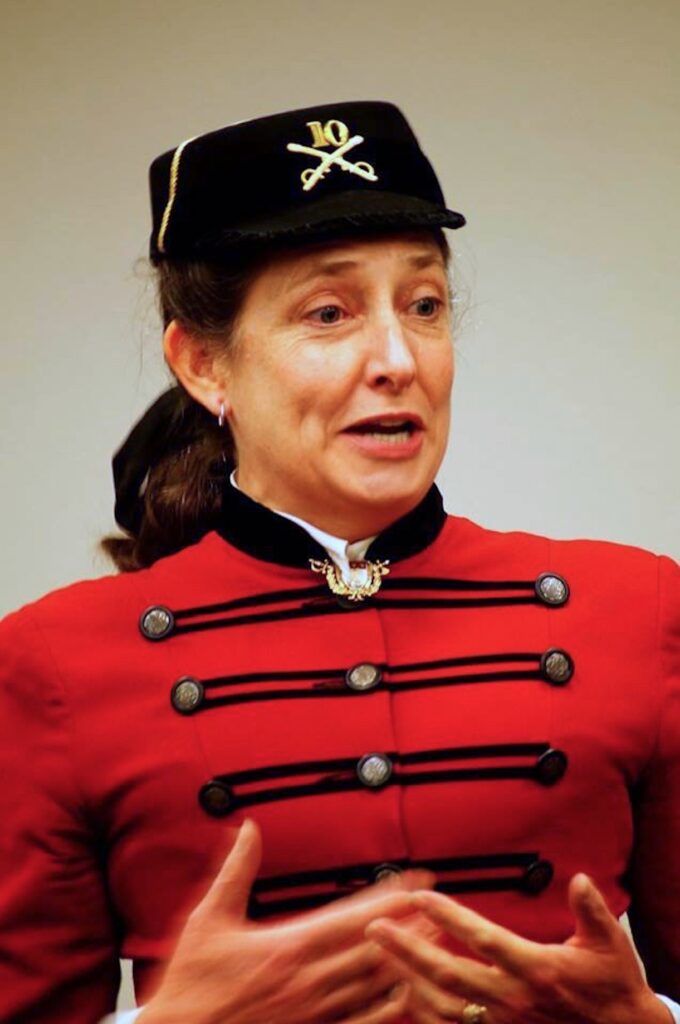 1850s: Jane Long,
Mother of Texas

Learn about the Republic of Texas that you never knew existed! Jane was a teenager in 1819 when her husband, James Long, stole Texas from Mexico and set himself up as President. Hear about her harrowing experiences with pirates, cannibals and starvation, her role in the 1836 creation of the Republic of Texas.
---
1860: Dorothea Dix,
Mental Healthcare Reformer

Learn about Dix's investigation of conditions in 19th century mental hospitals, and her fight for improved treatment of the mentally ill.
---
1863: Civil War Women
($650 for 2 characters)

Meet Union and Confederate officers' wives as they face personal consequences of the Union victories at Gettysburg and Vicksburg. Learn what motivated people on both sides of the conflict that nearly destroyed the country.
---
1870s: Life with the Buffalo Soldiers

Meet Alice Grierson, whose husband commanded the 10th Cavalry (African-American) "Buffalo Soldiers" after the Civil War. Learn about some of the effects of the Indian Removal Act and later American policies toward Native People.
---
20th Century Characters
1920: Votes For Women!

Meet Harriott Stanton Blatch, daughter of Elizabeth Cady Stanton, as she waits to learn whether Tennessee will ratify the 20th Amendment, finally giving (some) American women the right to vote.
---
1928: Amelia Earhart

Join a British press conference greeting Earhart on June 19, 1928, the day after she became the first woman to cross the Atlantic Ocean by air!
---